tonyflo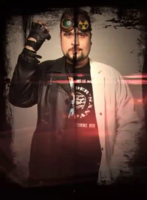 Offline



Joined: 13 Aug 2011
Posts: 15

Posted: Sun 14 Aug - 00:08 (2011)

 

   Post subject: Me voilà !

---

Prenom : tu aimerais le savoir ? Et ben non ! (DTC)


Age : 16/5 (bientôt 17)


Hobbies/passion : jeux-vidéos, mangas/animes, lecture


Perso préferé dans FMA : Greed


mangas que je lis : .hack//XXXX, soul eater, death note, one piece, the legend  of zelda, tsubasa -reservoir-chronicles, xxxholic, one piece, highschool of the dead, code geass queen et bien sur FMA


mangas que vais bientôt/que j'aimerais commencer : civilisation blaster, pokemon noir et blanc, .hack//la legende du crépuscule, .hack//G.U. et je pense que c'est tout


les animes que je regarde : .hack//SIGN, .hack//roots (+ OAV), .hack//quantum, code geass, FMA/FMAB, sakura, tsubasa chronicles (A BAT LA SAISON 2 !!!!), digimon (saisons 1,2,3,4,5) 


Jeux-vidéos auquels je joue : les sims 3, .hack//G.U. (vol.1, vol.2, vol.3), pokemon, mario, zelda, metroid, wario land, wario ware, okami, spore + certains jeux testés par JDG 


Les romans que je lis : la série L'apprenti épouvanteur, les désastreuses aventures des orphelins Baudelaires, le pouvoir des cinq.


musique : essentiellement Jmusic, OST de .hack, metroid, pokémon.


Et puis je pense que je vais m'arreter là pour pas surcharger la page.
_________________
I'M RIGHT HERE !!!!